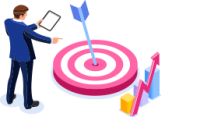 We are here to make your game a TOP CHART HIT! You deserve nothing but the best for your game and we are here to help make your game become SUCCESSFUL. We put every bit of effort, hard work and creativity to help your game make it to the TOP.
We help you to improve your game. With our experience and expertise, we work with you to improve your game and make the best out of it! Our dedicated product team will work with you on improving your game design.
Maximizing Game Monetization
We help you generate earnings from your game. Any game needs a good monetization strategy. Our team has years of experience in creating great monetization solutions for your game, and can help you generate more revenue from your game.
Your game, Our capabilities
With over 7 years of experience in generating successful games, we have the experience, knowledge and capabilities to help you focus on what really matters, which is developing great games. We are here to help you with everything you need to monetize and scale your game!
Effective Marketing To Scale Your Game
You need to push your game to top charts. We have years of experience in pushing games to the top charts. Using our user growth capabilities, we reach the most relevant audiences for your game, at scale. We segment the right audiences for your game and use our proprietary multi-channel capabilities to scale your game effectively using world class user acquisition, app store optimization and our own social channels.
Work With Our Dedicated Team
You need a partner, not just a channel. We truly love games! We are here to create a great and successful partnership, one that will be mutually beneficial, successful and fair.